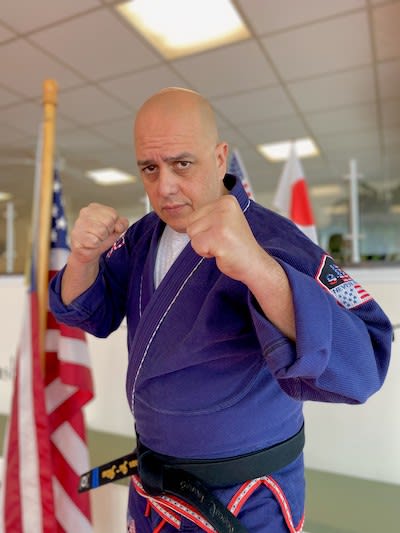 Sensei Joseph Orlando
Sensei Joe is a 2nd Degree Black Belt Instructor in Lawman Jiu-Jitsu, With over 20 years of martial arts experience, Sensei Joe brings a very diverse and tactical approach to his classes.
Sensei Joe has trained and is ranked in the following arts:
American Jiu-Jitsu
Goshin Budo Jiu-Jitsu
Kodokan Judo
Aikido
American Boxing
Sensei Joe is also currently a student at the Gracie Academy under Kyle Fitzpatrick.
Sensei Joe is a sworn member of the Nassau County Sheriff's Department for the past 16 years. He works as an Investigator/Narcotics.